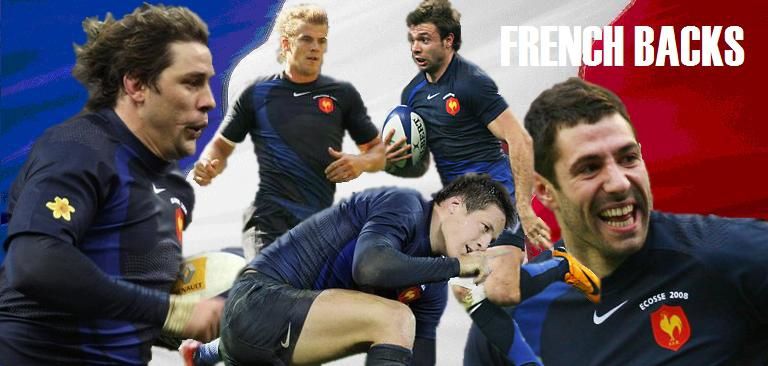 France is one of the best rugby team in the world. They can beat any team during a game with their backs. Like during World Cup 1999 or 2007 against All Blacks.

Players like Jauzion, Heymans, Clerc, Rougerie can make the difference but new players who are not know by the public have a good futur like Medard, Baby, Floch, Trinh Duc,Malzieu,... Most of the players are from Toulouse and Clermont.

On this vid, you can see their skills.