Top14 2008/2009: Highlights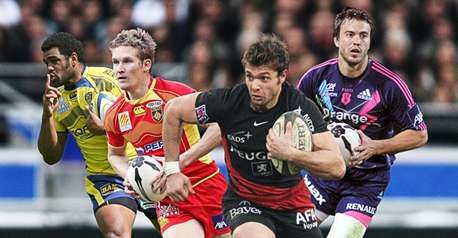 The Top14 2008/2009 was very exciting with lots of stars from New Zealand (Carter, Collins,SBW...), England (Cohen, Goode,...), Argentina (Hernandez, Pichot, Leguizamon,...) and others(Nalaga, Delasau, Van Niekerk,..) . And of course from France (Heymans, Medard, Jauzion, Beauxis,...). Toulouse, Clermont, Stade Francais, Biarritz and Brive will play the Heineken Cup next season. Dax and Mont de Marsan will play the Pro D2. Albi will join the Top 14 like Racing Metro 92 with their stars (Chabal, Nallet, Saubade, Cronje and Steyn maybe). Toulon will have more stars (Wilkinson, Contepomi, Habana maybe).
To finish, Perpignan won the final against Clermont 22-13.