Tribute to England 2009-2010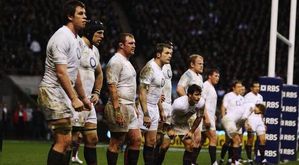 Tribute to England. In the vid, tries from Six Nations 2009 and 2010 and Autumn Test 2009. Since the World Cup 2003, England don't success to find the perfect team although they have great players likes Flutey, Monye, Haskell, Armitage, Geraghty, Cipriani (who gonna play for Melbourne Rebels in Super 14 2011, so he won't play the World Cup 2011), Foden, others and of course Jonny Wilkinson. But they can make a surprise in 2011 like in World Cup 2007 in France, where they went to the final.
If you have liked the video, please click on ads...
Si vous avez aimé la vidéo cliquer sur une pub s'il vous plait...